We The Wild Youth Movement
Let them hear you ROAR!
A Night of Empowerment Created by Youth for Youth
Open School East 16570 SE Oak St, Portland Oregon 97233
May 31, 4:30 - 9:00pm
Supported by City Repair's 2019 Village Building Convergence and Friends of Noise

We the Wild Youth is an event to launch a youth empowerment movement to inspire and empower all youth to believe in themselves, have their voices heard, their initiatives supported, and to showcase the supportive resources that already lie within our community. We the Wild Youth is visioned and organized by Francesca Bas, an 18 year old student who has decided to stop accepting the things she cannot change, and start changing the things she can no longer accept. This event is welcoming and open for all youth as a safe space to feel empowered, supported, and have youth voices amplified.
The evening will include free dinner, fun raffle prizes, tabling by partner organizations supporting youth, and showcase five amazing diverse youth speakers sharing their stories in a TedX inspired format to engage the audience in conversations around the challenges and celebrations of being a youth alive today. The evening will come to a close with performances by local youth musicians through Friends of Noise.
We the Wild Youth serves as a gathering place for youth to connect their initiatives through local networks. Over a dozen community partners will be present at the event to show youth the range of support that already lies in our community who believe in them and want to see them succeed. Beyond our event co-hosts Friends of Noise and The City Repair Project, we will have various community organizations that will be tabling on site include, Multnomah Youth Commission, Urban Nature Partners PDX, Portland Tennis and Education, Earth Citizens, Life Lines Youth Lines, Q Center, 350PDX, Passion Impact, New Avenues for Youth, Best Buddies, Girls and Boys Club, Earth Guardians, ACLU, Planned Parenthood, Sunrise, Trillium Family Services, Oregon Student Voice and more!
*ASL Interpreter available upon request for evening event programming. To request this service, please contact Eve at wethewildyouthassistant@gmail.com
Location
Open School East 16570 SE Oak St, Portland Oregon 97233
Accessible by bus line #20 and MAX Blue Line towards Gresham, Stop E 162nd Avenue
Tickets
Free Youth event registration click here!
*Register in advance for a free raffle ticket*

Donation-based entry for adults

Volunteer to help put on event click here!
Event Schedule
4:30pm - Doors Open! Ice Breaker, Mingling, and Raffle Prizes
5:00pm - Event Begins with Introduction by Youth Organizer, Francesca Bas
5:15pm - Antonio Harrison "Facing Fear One Comment at a Time"
5:25pm - Francesca Bas "Healing Through Love Instead of Fear"
5:35pm - New Moon (Indie Punk)
6:00pm - Noah Schultz "Taking Our Power Back"
6:15pm - Anya Anand "Learning to Embrace my Differences"
6:25pm - Logan Stromberg "Why the World Needs Inclusion"
6:35pm - Dinner Served & Mingling with Partnered Organizations
7:35pm - .WavPro (R&B/Hip-Hop/Electronic Inspired)
8:05pm - White Lotus (R&B/Soul)
8:45pm - Closing Circle
9:00pm - Event Ends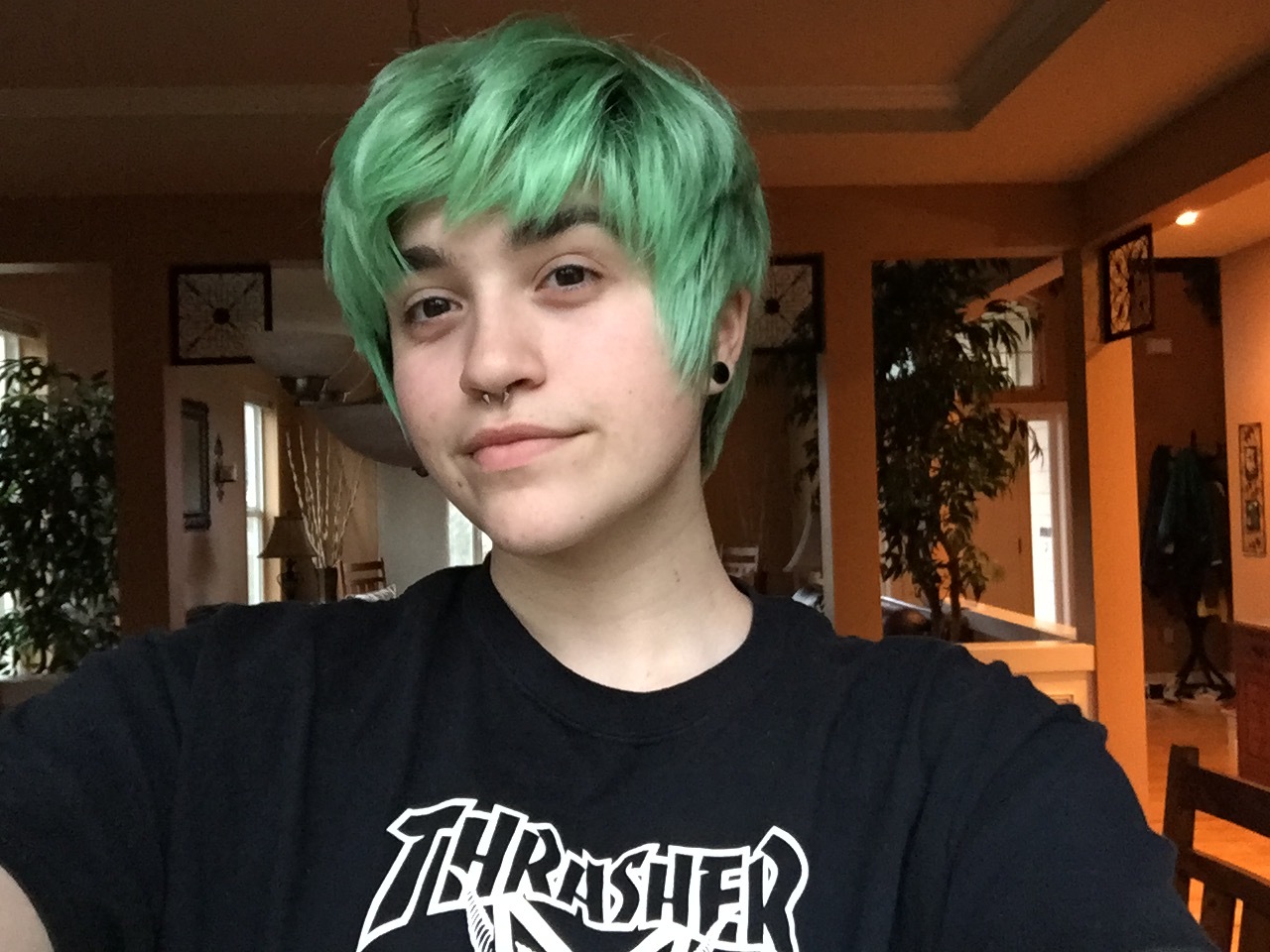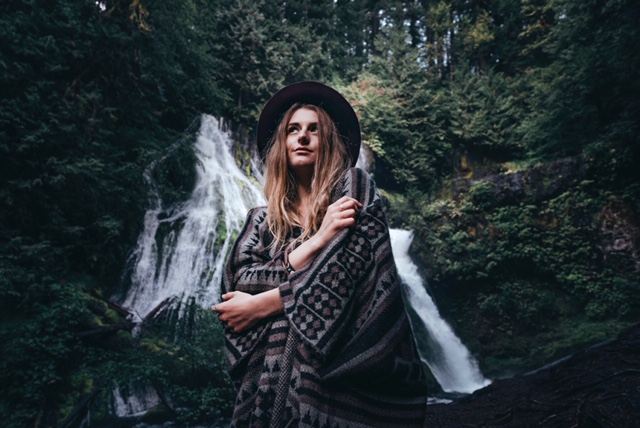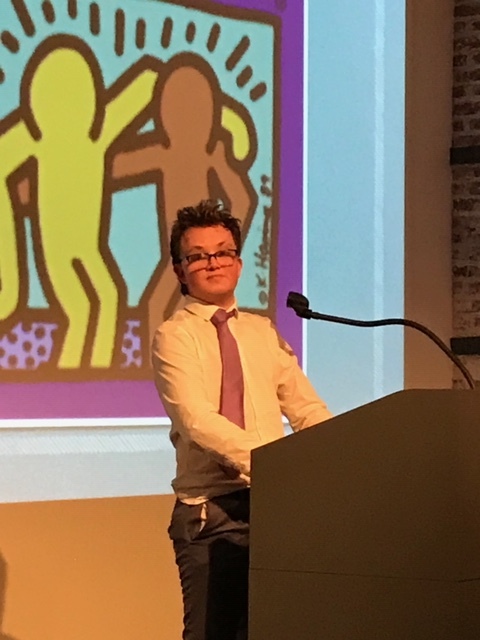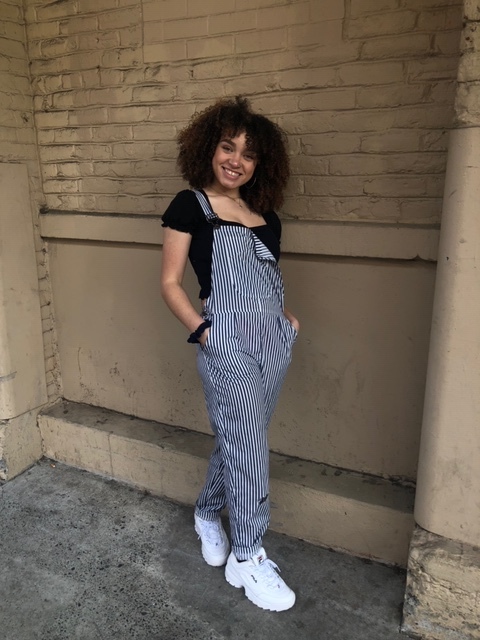 Local Youth Musicians through Friends of Noise
White Lotus - R&B/Soul
ww.instagram.com/333whitelotus
www.soundcloud.com/333whitelotus
White Lotus has a voice as smooth as silk and an energy that will leave you wanting more melodies. Now eighteen years old, she has been passionate about making music since the age of five while gaining experience playing the piano, guitar, and ukulele along the way. Currently, she is making most of her music through collaborations with local producers.
White Lotus highlights some of the support she's had along the way: "Friends of Noise has assisted me in growing as a musician, getting me into gigs I didn't even realize I was prepared for. I'm very thankful to be involved with such a close family of musicians."

.WavPro - R&B/Hip-Hop/Electronic Inspired
www.instagram.com/wavyjosef
soundcloud.com/josef_music
.WavPro, short for .Wav Productions, is an artist collective that blends genres using tunes from the keyboard and the keytar. Created by Josef, .WavPro has a rotating band of three to four members that bring a dynamic and unique performance to the stage every time. .WavPro is inspired by people and places that promote a diverse list of ventures, whether it be through music, business, or alternative measures.
When asked what being a musician has taught him, Josef responded, "The most meaningful thing I've learned as a musician is never belittle or underestimate the magnitude of your expressive powers, whatever that may be channeled through."

New Moon - Indie Punk
www.instagram.com/newmoonpdx
New Moon PDX on Youtube
New Moon brings a dynamic indie-punk energy to the stage, incorporating both up and down tempo tunes that you're bound to enjoy. The band of musicians includes Dov Hirschfield on vocals and guitar, Jack Havrila on guitar, Eisha Hirschfield on bass guitar and Kyle Kraft on drums. These four Portland-based artists are passionate musicians who have learned a lot on their musical journey.
In the words of Jack, "Being a musician has taught me that the definition of success is different to everyone. To some it's going to college and having a plan but for me it's trying to give music my all before it becomes too late because even if it doesn't work out; I can at least say I tried my hardest and couldn't be upset with myself for not trying."
About the Organizer
"My name is Francesca Bas and I have decided to stop accepting the things cannot change but start changing the things I can no longer accept."
Francesca Bas is a 17 year old student who is passionate about being an activist in community spaces, creating opportunities for all people to feel welcome, supported and empowered. Since June 2018, Francesca has visioned and spearheaded organizing the We the Wild Youth as an event created by youth to empower youth. This year, Francesca has been recognized as one of Oregon's Mental Health Heroes by Trillium Family Services with the Keep Oregon Well Campaign.
Co-Hosts Supporting We the Wild Youth
Friends of Noise
Friends of Noise seeks to foster healing and growth for the creative youth in our community via the arts. We host all age concerts that showcase youth first and adult artist second. We teach music production workshops so that young people can host and produce concerts themselves. We teach Music Biz professional development workshops so that young people can have a baseline skill set to navigate the music scene.
The City Repair Project & The Village Building Convergence
City Repair is a Portland-based nonprofit that fosters thriving, inclusive and sustainable communities through the creative reclamation of public space. Towards this goal, City Repair hosts a 10-day community building festival called the Village Building Convergence (VBC) that takes place in the beginning of June. Now in its 19th year, VBC 2019 will be held from Fri, May 31 to Sun June 9. Check out the VBC event.